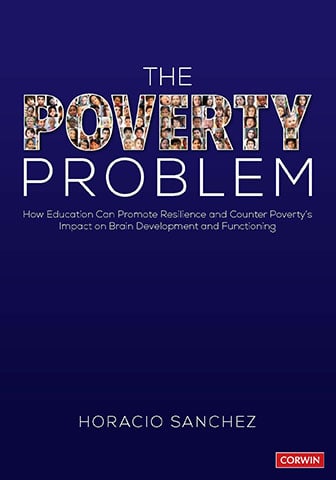 The Poverty Problem: How Education Can Promote Resilience and Counter Poverty's Impact on Brain Development and Functioning
This groundbreaking book by one of the nation's top experts in brain science and resilience offers solutions that will change minds, attitudes, and behaviors. You first learn about how problems develop between people of different races, then how the brain develops in persistent poverty, and finally how it might react to solutions. You will find real applications to topics that include:
The lack of culturally competent instruction and its impact on students of color.
Poverty's effect on language development and how it can be positively influenced.
The importance of reading.
How to counteract the effects of stress, which is so endemic in lower SES environments.
You will also learn how to increase students' perseverance and confidence and positively impact outcomes by arming yourself with research-based instructional strategies that are inspiring, realistic, and proven to work.
Click here for school purchases
Click here for individual purchases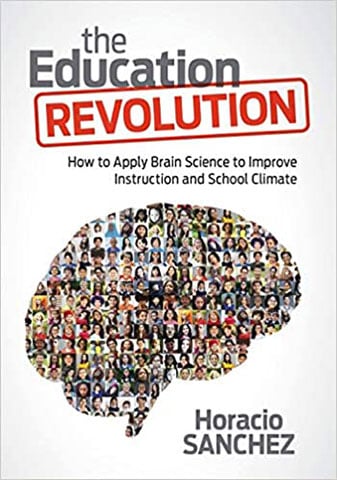 The Education Revolution: How to Apply Brain Science to Improve Instruction and School Climate
Brain research has the power to revolutionize education, but it can be difficult for educators to implement innovative strategies without the proper knowledge or resources. The Education Revolution bridges the gap between neuroscience, psychology, and educational practice. It delivers what educators need: concrete applications of the most current and relevant research that they can use in their classrooms and schools. Readers will find:
Teaching strategies based on the latest brain research, designed to advance academic performance.
Scientifically sound, solution-focused practices to address the root of negative behaviors.
Approaches to counteract the negative impact of technology on the brain.
Concrete methods to improve school climate.
Model lessons for teachers that demonstrate how to implement the given strategies.
Written by Horacio Sanchez, a leading authority on child and adolescent behavior and resiliency, this book shows educators how they can use our growing understanding of brain science to restore students' desire to learn; improve achievement, behavior and school climate; and revolutionize education.
Click here for school purchases
Click here for individual purchases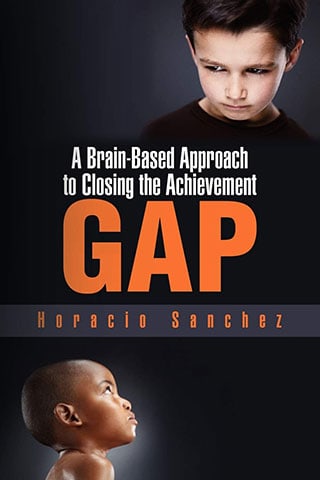 A Brain-Based Approach to Closing the Achievement Gap provides a superior framework for understanding the achievement gap. The book provides a logical explanation of the complex issues that cause the achievement gap. More importantly, it provides a comprehensive approach to eliminating this significant problem. The framework helps educators modify instruction in order to improve academic performance for all students, as well as designing educational climates that maximize student behavior and academic achievement. This thought provoking approach combines science, research and best practice in the field of education.
Click Here to Order
Resiliency Inc. fills larger orders for school districts. Please use our contact form.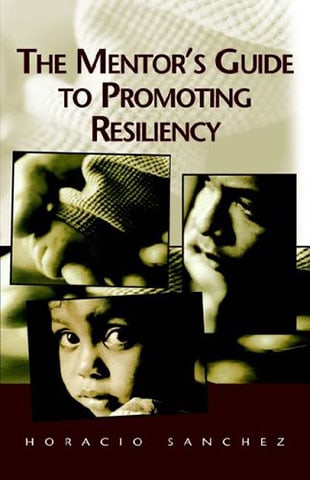 A Mentor's Guide to Promoting Resiliency provides a revolutionary framework for understanding childhood development, disorders, and treatment. In addition, it provides strategies for promoting protective factors that will help mitigate the presence of risk, thereby improving life outcomes. Every mentoring program should make use of this valuable resource.